Plan evenings and days
you'll love
Mobile lifestyle planner driven by your mood
and powered by Artificial Intelligence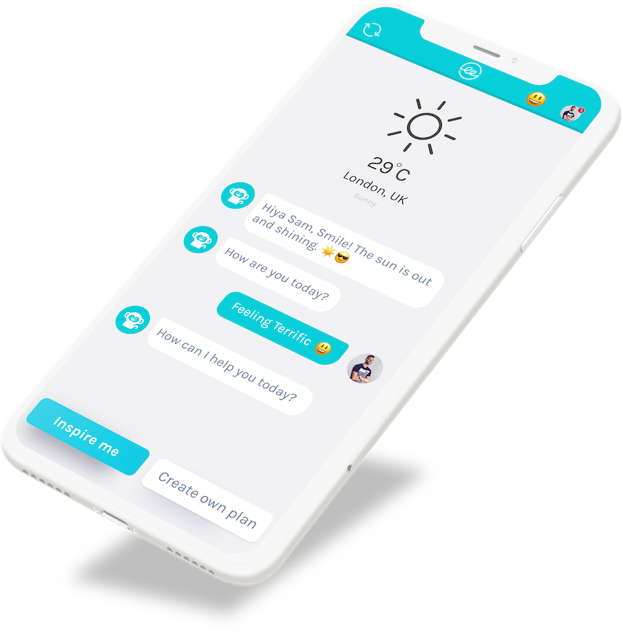 Going out, staying at home made
eezy
eezy instantly matches you with amazing things to do in your city or in your four walls using groundbreaking A.I. technology.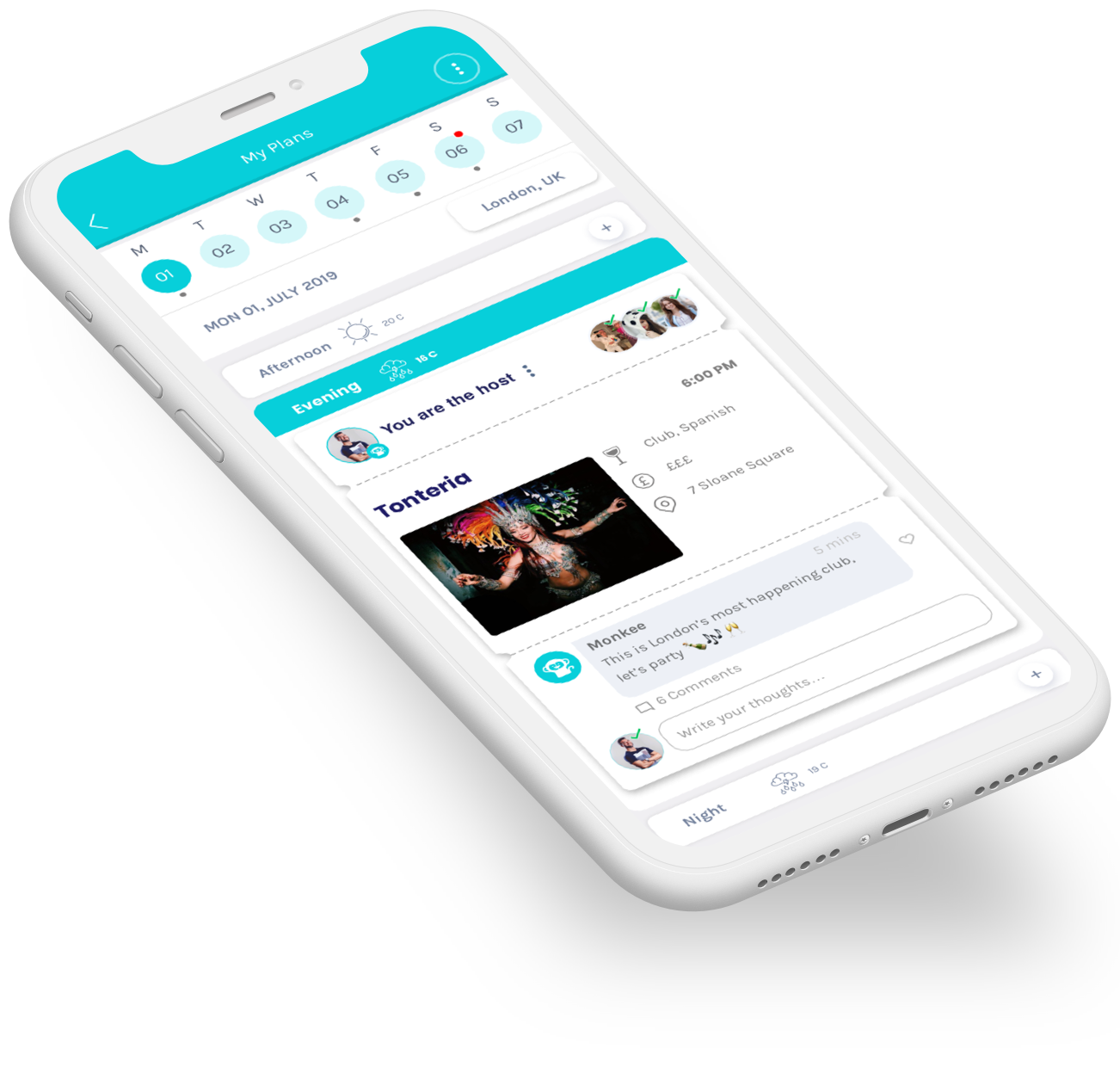 Enjoy staying home

Get inspired by recipes, movies, playlists.

Discover your city

Discover restaurants, bars, and movies that match your mood.

Beat the crowd

Make bookings in a few taps. No print-outs!

Create and share plans

Create evening plans in moments. Share an itinery with friends or go it alone.

Be spontaneous

Have an amazing evening last minute, or plan ahead. It's up to you.
Effortless discovery
eezy's powerful Artificial Intelligence engine is connected to 200,000 venues and 100,000 different activities making it effortless to discover new places you'll love, on nights you'll never forget.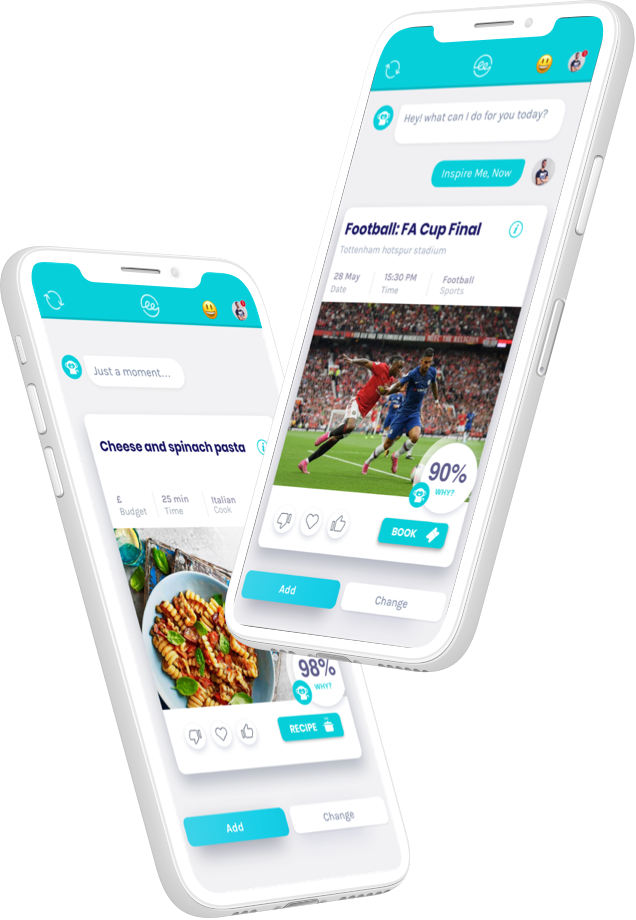 Built for the city and for home
How do you make the right choice of where to go in the city, with so many options? eezy's A.I. uses thousands of datapoints to plan you the perfect evening in seconds. And if you feel like staying home, personalized recommendations will make your evening.
Mood match
eezy recommends venues and activities based on your mood and unique personality. No need to plan ahead - if you feel like dancing after dinner, chatting before cinema or watching a romantic movie cuddled on your sofa, eezy can adapt plans in realtime, from booking to travel arrangements.
Explore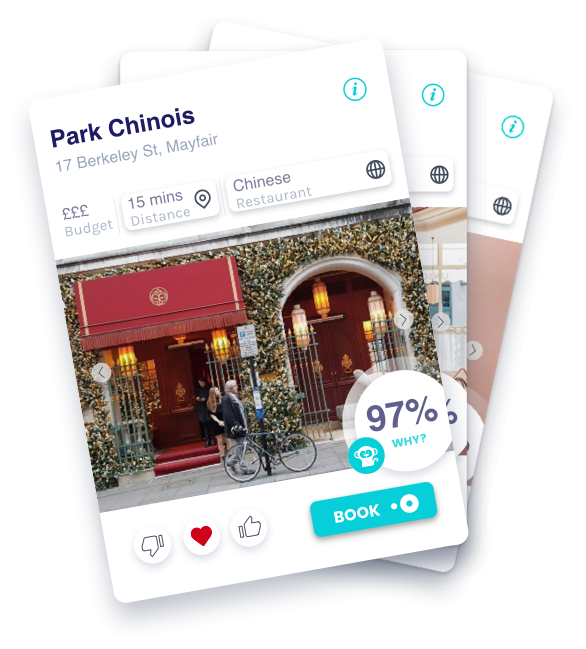 Share your plans
You can instantly share plans made in eezy with as many friends as you like, taking the stress out of organising entertainment for a group. Whether you need to plan lunch for a client, meet up with a group of friends, impress a date, invite friends over to yours or have a quiet conversation with someone, eezy has you covered.
Explore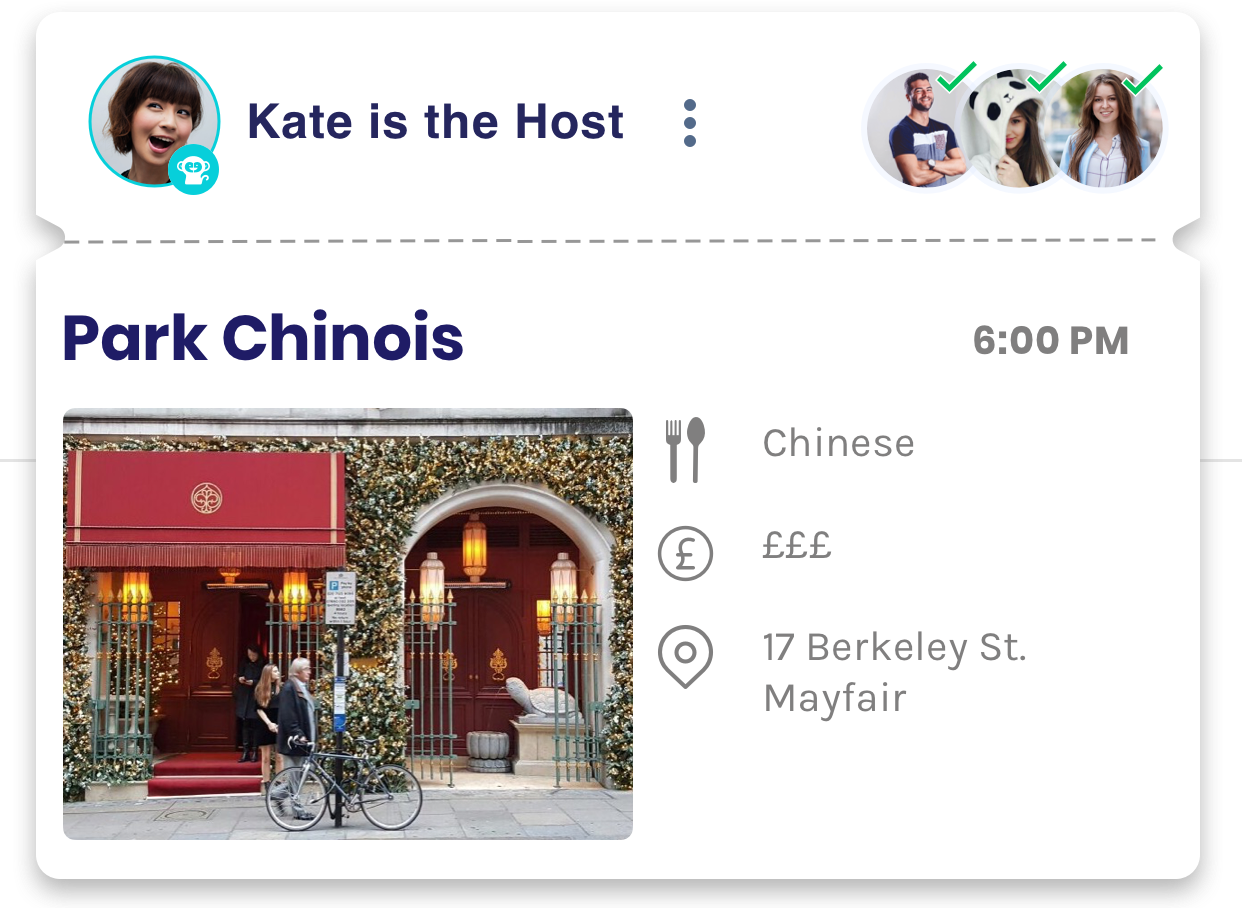 See eezy in action
Watch our 30 second trailer to see what makes eezy so special. Or just install eezy for free and start making plans!